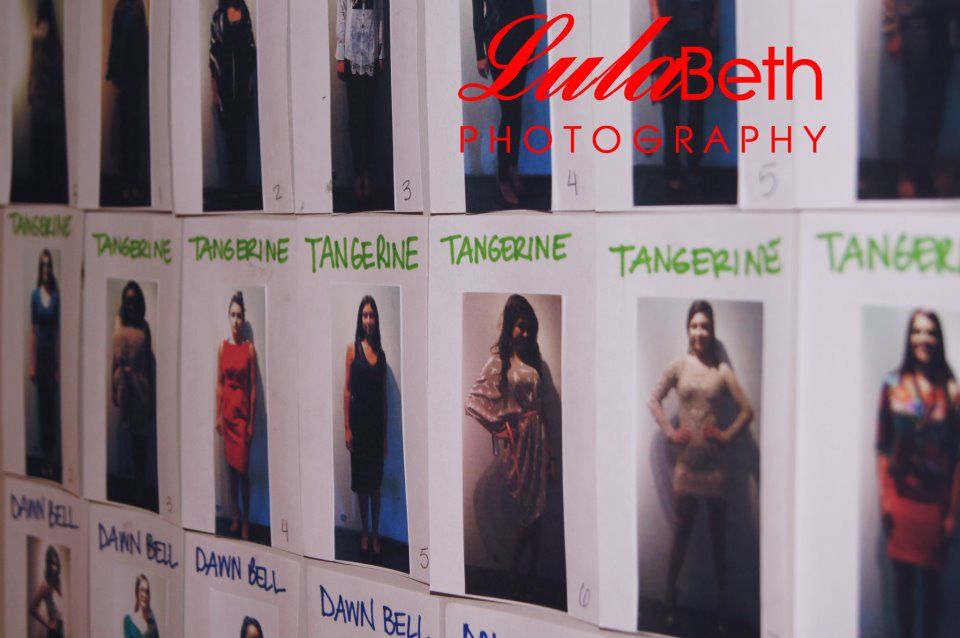 Pretty Riot dot com's first ever fashion show went off perfectly Saturday! It was standing room only at the beautiful art studio in Galveston. Photos from the photographers are starting to come in and soon we will have video, once it's done being edited! We have a few instagrams of the
behind the scenes
. 
The days leading up to it were hectic and Friday & Saturday were cra-zy. We had our model fittings Friday afternoon. It was so exciting to see the looks on the models. There was a lot of trying on and getting the perfect look for the right model. Let me tell you right now, we were blessed with the sweetest models around! I know models get a bad rep but the beautiful ladies we worked with were perfect (there's that word again). Friday we also got our chairs delivered so we set up the layout of the runway. Once we had that planned out we had to get our lighting just right. Luckily the studio had track lighting with lots of lights so we were able to point them at different angles to create great lighting.
Saturday the list is endless of all the little things we had to get done. And there is no way in all the universe we would have been able to do it without the help of our friends and family. They stepped up and steamed, mixed drinks, set up tables, ran after last minute things, etc.
Before we knew it guests were arriving and it was time to put on our runway show!! Have you ever worked backstage at a fashion show? Its crazy. You are knee deep in shoes, clothes, and half dressed ladies. Its dark, loud, and nerve racking but fun and exciting. Everything was going flawlessly. I dressed my last model and looked over and we couldn't zip up a dress on a model. I tried but couldn't get it to budge. I looked over and she was up next to walk. I backed away and the other models swarmed. (Im telling you these ladies were awesome.) Jess and I resigned that she just wasn't going to be able to go down the runway. We looked away, the next look was about to walk and Bam! our model was zipped up and headed out the door. It was like something you see in a movie. We did our final walk, the lights went up, and it was over. Time to mingle and have a few beverages. The response was so positive and we are already planning our Spring Show.
When we get the video we will post it over at PrettyRiot.com for yall to see!!
<3,
Liz